Jesus wrecked my life...and that's a good thing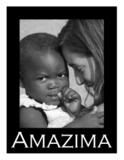 Katie Davis
Last week on the blog we spoke briefly of tolerance in the discussion about Sloth. For it sometimes happens that what some call tolerance is more of a disinterestedness of discovering the truth and living by it. But there is such a thing as true tolerance and it has an important place in the human setting.
Richard Dawkins asks Catholics: "Do you really believe that when a priest blesses a wafer, it turns into the body of Christ? Are you seriously telling me you believe that? Are you seriously saying that wine turns into blood?"
This little boy and his stuffed tiger desperately need your prayer, fasting, and almsgiving. It's Lent. Let's get started...

When I was at the Behold Conference, a friend named Carla came up to say hello. I had met her last year when she was in the process of adopting a special needs child, and asked how things were going. She told me all about her precious new son, who is her seventh child...
Archbishop Chaput's new eBook was released Tuesday morning. One reviewer called it "the best buck you'll spend in 2012". He's right...
In Philadelphia, The Hour of Trial...

Ten years since the eruption of Boston sparked the gravest scandal American Catholicism has ever known, today brought another high-profile milestone in the the clergy sex-abuse crisis as, for the first time, a US church official accused of cover-up entered a Philadelphia courtroom to stand criminal trial.
Did you see the Pope's Sunday Mass in Mexico? Here's an interesting element that most people probably missed...
Hundreds of lapsed Catholics were recently asked what made them fall away from the Church. Here are their answers...